Issue 15 / May 2022
Do you struggle to stay patient when it comes to marketing?

You're not alone. But there's a way to ease your anxiety. Just look at your everyday life.

For example, raising children. You wouldn't expect your toddlers to understand, communicate and act like mature young adults. It takes time to parent, nurture and teach your kids how to be successful in this world. The same goes for your company's marketing.

Yes, you'd like to see immediate and consistent results with your efforts, but that's rarely a reasonable expectation. So, instead, look for the positives in every little step, no matter their size.

Set daily, weekly and monthly marketing goals, and find ways to "ring the bell" so you stay motivated. Even more importantly, commit to that sustained effort. Quick gains are nice when they happen, but make it your goal to win the long game.

If you keep that concept in mind you may be able to relax a bit more, and you'll start to notice that your marketing, your career and your life are actually filled with victories.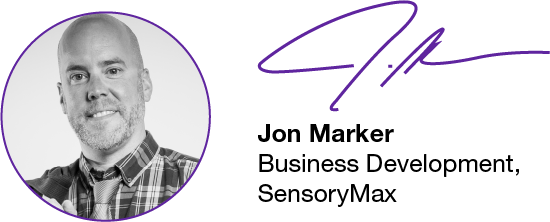 Encourage Loyalty Via the Customer Experience
Great experiences create loyal customers who are often willing to pay more. Those are the two best reasons to put these three tips into practice.

3 Reasons to be Transparent with Your Agency
Reluctant to share sensitive information with your marketing agency? If you trust them, fight any urge to hold back details. Your transparency may give them valuable insight.

Expanded Search Ads vs. Responsive Search Ads
Knowing the difference between expanded text ads and responsive ads can improve your digital marketing strategies and your search engine marketing results.

Our 2022 Show Reel
This is always an exciting moment for us. It's the debut of our latest show reel. Take a look at this fast-paced compilation of some of our work from the past year.

Is Your Competitor Doing It Better?
Finding the answer may require a little courage on your part. You'll need to 1) make a potentially uncomfortable trip and 2) be completely honest with yourself.
Use National Humor Month as Inspiration
Putting the power of humor to work in your marketing content can create unexpected encounters for your customers and produce positive results for you. Read these client quotes.

Promote Your Nonprofit with Experiences
Ready for a different type of fundraiser? You can generate buzz and good feelings about your nonprofit organization with these fun experience-driven events.