Issue 13 / March 2022
If you're like most marketers, you focus on getting prospects and customers to seek out your product or company. While that can be an effective way to grow your business, it lacks an integral component.

The best way to ensure long-term growth is to provide positive customer experiences each time someone contacts your organization. A successful marketing strategy must include a plan for delighting your prospects and customers EVERY time they call, click or visit.

Occasional efforts won't guarantee a consistently positive customer experience. Outstanding products and customer service supported by strategic, integrated and sustained marketing programs are the best way to develop loyal brand ambassadors.

Years, months, weeks, even just days after customers interact with your company they may not remember the details of the experience, but they'll always remember how you made them feel.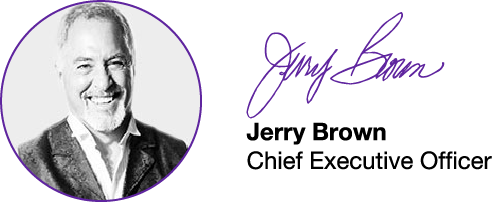 Want to Work in Marketing? Read On
Members of the MadAveGroup team offer advice on how to proceed with your job search once you've decided to pursue a career in marketing.

Is Humor Right for Your Brand?
Funny marketing and advertising content can help your message stand out, but it's not right for every brand. Answer these four questions to see if humor is a good fit for your company.

The Power of Clean HTML Code
Building a new website? Take the time to keep your HTML code organized and consistent. Follow these best practices and your site will perform better.

Building Brand Through Video
Whether recruiting Werk-Brau's new employees or showcasing their line of excavator and backhoe attachments, we maintain a video vibe that reinforces the company's brand.

Three Keys to Environmental Design
Branding your offices or your company's other physical spaces allows you to present a consistent image to guests and employees. Start by defining these three elements.

Addressing Caller Experience Trouble
It's easy to lose track of the type of caller experience your company delivers, but there's an easy way to ensure you're providing a positive environment for people who call.

Three is a Magic Number
Once is happenstance, twice is a coincidence, but three times is a pattern. See how applying the rule of three can affect your nonprofit's communications.