So What?

When creating any type of marketing or advertising content, evaluate your key sentences by applying the question "so what?" to each one. Then, if the message you're trying to convey isn't clear or provides no value, rework your words.

For example, let's say your ad copy includes this phrase: "We take pride in caring for our customers." By asking "so what?" you might realize that your audience doesn't care about what you are proud of. After all, how does your pride benefit them? You might also see that merely saying you care about your customers without providing proof of how you do it is an empty claim.

Adding this step to your content creation can also make it easier to spot clichés and trim your word count. Deeply considering the question can help you shift the focus of your content from you to your audience.

If you think you can't be brutal enough with editing your own content, ask a trusted colleague to apply the "so what?" test to your words.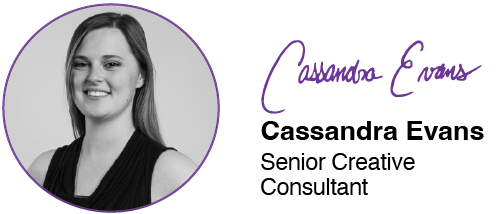 The waiter in this story will remind you of how much power you have to make a difference, regardless of your role or the nature of your business.

The Importance of Discovery
Meeting your marketing goals begins with thorough discussions about your needs, pains, company culture, past marketing efforts, capacity for new business and other key topics.
Leveraging User-Generated Content
Finding it tough to create engaging online content on a regular basis? Let your audience help. There are lots of benefits to crowd-sourcing photos, videos and reviews about your brand.

Leading with Video for Recruiting
North Star BlueScope Steel asked us to attract more female job applicants to their Delta, Ohio mill. See how we increased their number of candidates by 400%.

Developing an Effective Audio Marketing Program
The right music adds a rich layer to the customer experience you provide. And when you include custom messaging with your in-store audio, you can encourage specific purchases.

New Tech and Maintaining Control of Your Marketing
If you or your IT team will be switching to a VoIP phone system, be aware of the potential negative effects it can have on your caller experience and your ability to market to callers on hold.

Developing a Nonprofit Marketing Plan: Part 2
There are several types of statements that can define your brand and guide your team in its execution of branded content and activities. See our breakdown of those statements.